Explore the challenges and benefits of adopting circular business models for sustainability, highlighting key roles and emphasising collaboration among stakeholders.
Adopting a circular business model can be a crucial tool for organisations to power the relationship between their sustainability and commercial goals. It is both a logical response to external pressure from regulators, legislators and stakeholders to decarbonize, and also a strategic choice that can create huge value and competitive advantages. Scaling up circular approaches to business represents a massive opportunity to recycle and reuse resources, and drive collaboration across the supply chain.
But there is no one-size-fits-all approach and the strategy entails challenges, risks and trade-offs that require careful navigation and management.
The recycling industry itself: notorious for its exposure to risks relating to price, supply volatility and regulatory and trade restrictions.
Cost: the upfront cost of creating circular businesses versus the long-term sustainability benefits of doing so
Ecosystems: companies will likely need to forge new circular ecosystems that make the system work and, importantly, deliver financial performance
Behaviour: changing consumer behaviour to encourage returns and take-back programmes
Processes at scale: putting place reverse logistics processes at scale to provide sufficient materials to fuel recycling markets
Replacement: reducing the use of one resource while increasing the use of another, replacing energy with water in cooling processes, for example
New approach to supply chain: sorting, refurbishing and remanufacturing can add time and costs
There are other real barriers too: from regulations designed to help the transition from the linear economy — extended producer responsibility requirements, for example, are designed to reduce waste but unless the policies are designed carefully they can also make products more costly — to cultural resistance and gaps in technology and operational capacity and budget.
In practical terms, for example, we see challenges in implementing circular practices when global corporate mandates outrun regional investment and capacity. For example, in the base case developed in 2019 by the Global Battery Alliance for the World Economic Forum end-of-life batteries were only forecast to contribute about 7% to the overall demand for battery raw materials by 2030. Requirements to increase the proportion of recycled material and understand the carbon footprint of suppliers, for example, can be met by regional divisions. But to do so requires allocation of budgetary resource which at times comes more slowly than targeted implementation dates, if it comes at all.
The key signal: the push for circular business models to support sustainability is a complex and dynamic process that requires a systemic and strategic change in the way businesses produce and consume goods and services, in which particular skills and functions will play a critical role.
What roles are significant in developing and implementing circular business strategies?
An examination of some critical c-suite roles highlights the degree of co-operation and collaboration that is required to develop a circular approach.
Strategic partnerships: builds and commercializes circular markets
Chief sustainability officer: sets goals, monitors progress and pushes for sustainable circular principles and approaches to be integrated into all parts of the business
Chief operations officer/chief supply chain officer: redesigns supply chains, implements and improves reverse logistics systems and drives reuse and recycling.
Chief procurement officer: prioritises suppliers that offer sustainable and recyclable products, establishes partnerships for closed-loop supply chains and promotes use of renewables
Chief marketing officer: develops and implements strategies to communicate sustainability efforts in order to educate consumers and other stakeholders and create demand for sustainable and recyclable goods
Chief financial officer: allocates resources to sustainable initiatives and assesses financial viability of circular projects, while integrating circularity into financial planning and reporting
What happens next?
The regulatory and consumer pressure to decarbonise and develop sustainable businesses will continue to drive the growth of circular approaches, which requires significant collaboration between stakeholders from companies, governments, consumers, investors, suppliers and investors.
By embracing circularity and sustainability, businesses can create value and contribute to a more sustainable future, but the shift requires significant investments in technology, infrastructure and process redesign. Resistance to change, gaps in technology and operational capacity, the inability to scale, and a lack of investment planning and budget may impede progress.
And while embracing circular business models and approaches has benefits for all companies, it is also the case that particular parts of supply chains will likely face more challenges as the circular economy develops. Producers of primary metals or single-use plastics will face increased competition from secondary materials and closed-loop systems, for example.
Moving towards a circular economy, in short, will create disruption as some industries see falling demand for their product or services, while others benefit from the creation of new opportunities.
From a more holistic perspective, participants in opaque supply chains, even where they do not fall under the requirements of new regulations laid out by the Corporate Sustainability Reporting Directive in the EU and the SEC in the US, will also come under scrutiny from shareholders and consumers that demand greater transparency and traceability.
At Proco we are seeing increasing interest from clients in understanding the talent requirements that navigating through these complex waters to develop circular businesses requires: systems-based thinking that understands interconnections and interdependencies; collaborative; orientated towards sustainability; innovative and solutions-based.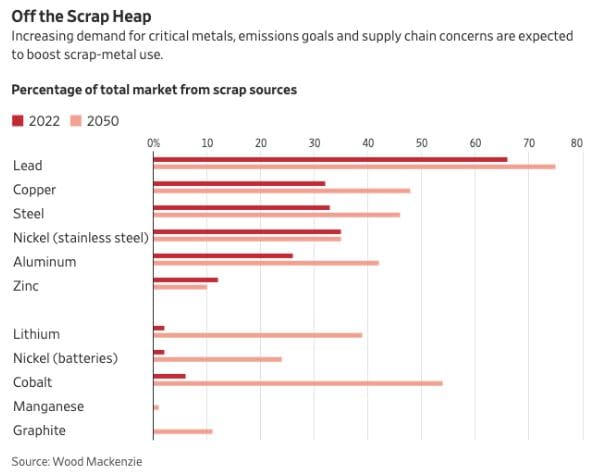 Explore our sustainability campaign
Our campaign to help you navigate the complexities of the sustainability landscape.
Explore sustainability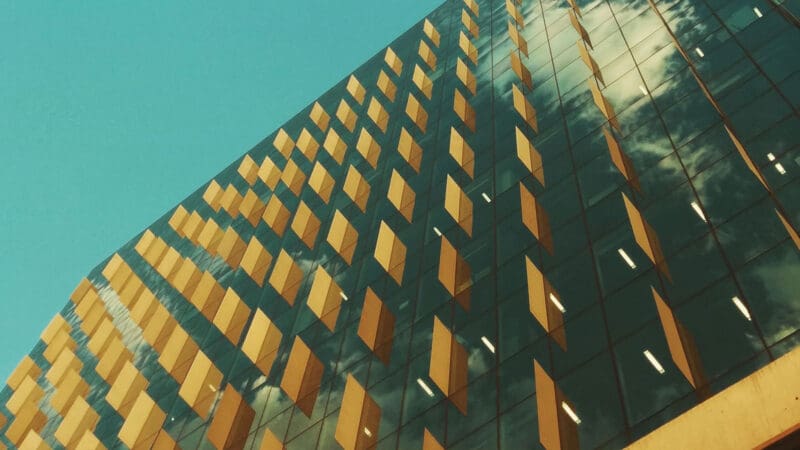 Download our report
Paving the way forward: navigating the complexities of sustainable performance. Read the full report now.
Get report