Diversification plans accelerate but which country will gain the most? The China plus one model has been a discussion point for many years, well before Covid-19.
As a result of China being the 'Manufacturing Powerhouse of the World' for the last two decades, the overall skill level and technology within manufacturing is unrivalled.
With average salaries and industrial land prices increasing in China every year, many companies had started looking at diversification strategies. Covid-19 has, and will, accelerate these conversations. The where, when, how and at what cost are now the most pressing questions facing Supply Chain Leaders.
It's clear that as a result of Covid, the pitfalls of over globalised supply chains will be avoided and that supply chains may move closer to home. At the same time, it's logical that despite this, manufacturing hubs will need to exist across the world to provide the scale of production, expertise and willing work forces to produce goods at the right price.
With the decline in tourism, travel and retail hitting South East Asian economies hard, you can expect their governments will be re-emphasising their respective countries as potential manufacturing hubs to become the plus one to China.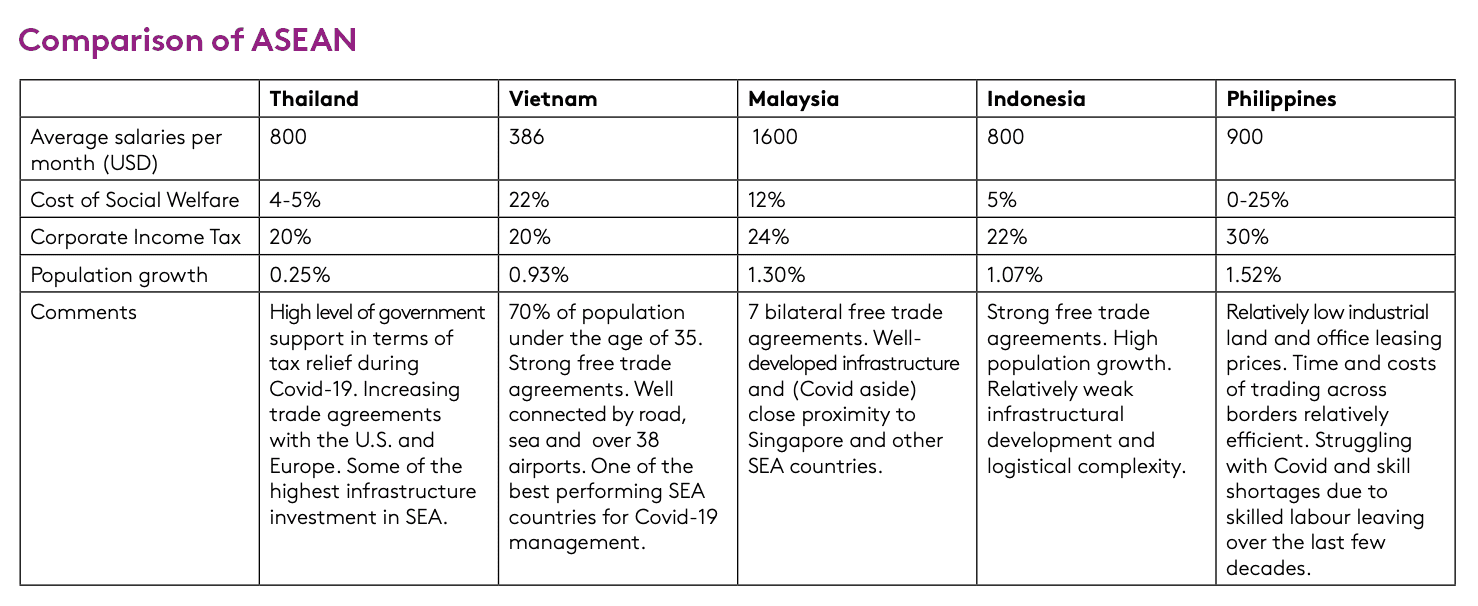 It is clear that China will never be replaced, and India and Singapore will remain key R&D/Technology/High-end manufacturing hubs of the future. However as to where lower cost, high volume items will be manufactured now and in the future and which ASEAN countries will benefit from the post Covid reconfiguration of Supply Chains is still very much in question. Indices point to Vietnam, Malaysia and Thailand generally however there are many factors at play.